One school, 2 campuses
L'Institut Agro Rennes-Angers is located in the west of France and has 2 campuses: Rennes and Angers.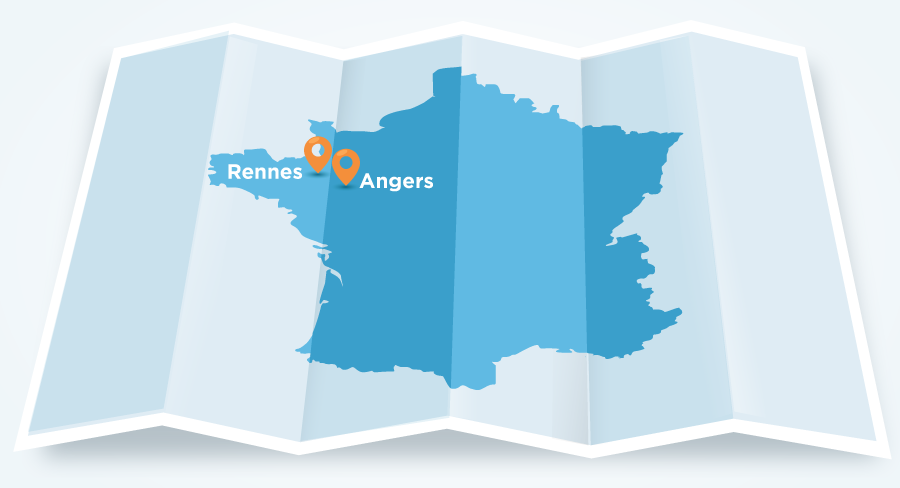 A privileged environment in the heart of Europe's leading agricultural area
L'Institut Agro Rennes-Angers is based in the heart of a richly endowed territory, between land and sea: Brittany and the Pays de la Loire constitute Europe's leading agricultural and agri-food area.
This location represents a vital asset in terms of professional partnerships as well as opportunities for agricultural training and research.
Our campuses

The basis for first-rate student training and the perfect terrain for scientific research and activities transferable to global level

A teaching and research campus specialised in horticulture and landscaping in Angers
A multidisciplinary agricultural teaching and research campus in Rennes