In the heart of the Grand Ouest of France
Angers and Rennes, 2 cities with a university tradition where life is good
In the centre of the Pays de la Loire region, at the crossroads of the waters, the city of Angers has a privileged location, between Paris and the Atlantic Ocean, 1.5 hours from the beaches, 40 minutes from Nantes and 1.5 hours from Paris by TGV.
The historic capital of Anjou, the gateway to the Loire Valley, which has been a UNESCO World Heritage Site since 2000, Angers is a city of art and history.
At the heart of a conurbation of 245,000 inhabitants, renowned for its quality of life and the gentle pace of life in Angers, it offers a pleasant living environment with an exceptional landscape (France's leading green city with 630 hectares of public green spaces, 67 km of cycle paths, etc.) and a diverse and original cultural programme with numerous festivals and creations.
A city with a university tradition, Angers welcomes more than 40,000 students each year in its two universities, the University of Angers and the Catholic University of the West, its engineering schools and its higher institutes.
With a network of 10,000 companies and laboratories in the IT, electronics, production engineering, agri-food, plant and health sectors, Angers is also an economically dynamic city. The number of companies is growing by 10% per year.
Fully involved in the world-class competitiveness cluster VEGEPOLYS VALLEY, Anjou remains the leading horticultural region in France.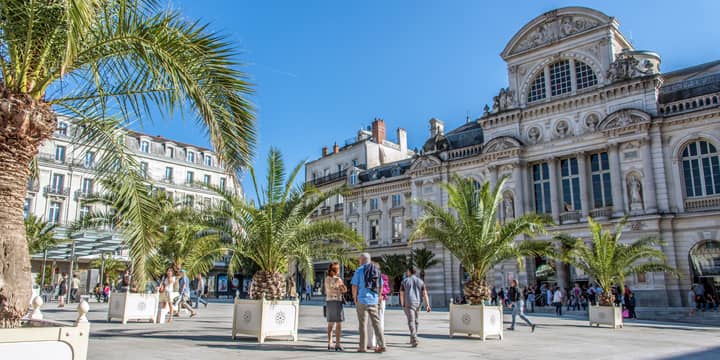 In the centre of the Grand Ouest, in the department of Ille-et-Vilaine, Rennes is a city of art, history and culture which has a privileged location 70km from the beaches of Saint-Malo, one hour from the bay of Mont Saint-Michel, 1.5 hours from the Gulf of Morbihan and from Paris by TGV.
Constantly changing, it is part of a metropolis of over 400,000 inhabitants. Its architectural heritage, the general quality of life and the richness of the cultural offer make it a very popular city for its inhabitants and visitors. In 10 years, the population of the Rennes conurbation has grown by 55,000 new inhabitants.
The second most popular city in France for studying, it welcomes 67,000 students every year. With 2 universities, the University of Rennes and the University of Rennes 2, and 28 "grandes écoles", it is a major university research centre.
Rennes is also an economically dynamic city: the information and communication technology, agri-food and car manufacturing sectors are particularly successful and generate employment. This vitality ensures that the city is open to the world.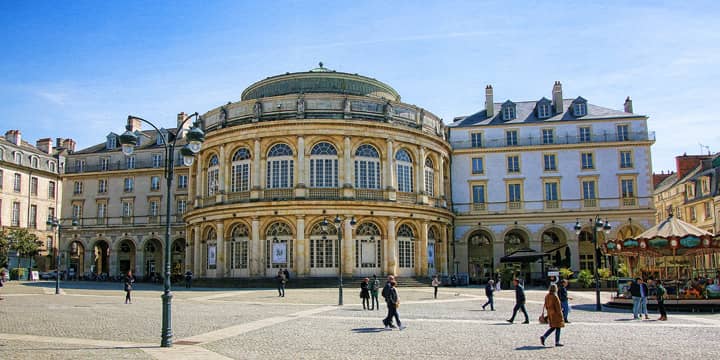 Getting around
You can get around the city quickly by bus or metro thanks to the STAR public transport service. The metro line allows you to cross the city in less than 20 minutes. The school is a 10-minute walk from Villejean University station.
STAR offers a student pass giving unlimited access to the metro + bus + bike and some other advantages as well as reduced rates for under 20s and under 26s on monthly passes. Subscriptions are available at the STAR agencies in République or Villejean.
Information and subscription